In 2014, the New Columbia Statehood Commission was created to coordinate DC's statehood initiatives. The Commission provides support to the shadow Congressional Delegation in promoting statehood for DC and voting rights for DC residents. The Commission is comprised of Mayor Muriel Bowser, Council Chairman Phil Mendelson, Senators Paul Strauss and Michael D. Brown. The New Columbia Statehood Commission (named after the original name chosen by the original statehood constitutional convention in the early '80s) was given the task of developing the elements of a "Tennessee Plan" (so called because Tennessee successfully used this plan when applying for statehood) for the District.
The Commission developed a draft constitution, established proposed boundaries for the new state, and wrote a referendum to appear on the November 2016 ballot. When the DC Council reviewed the work of the Commission in preparation for the final vote authorizing the constitution and proposed boundaries, they concluded their report with the following:
"Statehood is the only practical way that District citizens can participate in a fully democratic government as part of the United States. It is the only way to ensure that our local government will never be subject to a shutdown because of Congress' quibbling over purely federal matters. It is the only way to give District residents local elected representatives to enact purely local laws that will not be subject to national debates over divisive social issues. It is the only way to create a justice system that is representative of, and sensitive to, our community values. Statehood is the only way to give residents a full, guaranteed, and irrevocable voice in the Congress of the United States- the same voice enjoyed by all other citizens across the country. Statehood is the most practical solution to right the historical wrong of denying voting rights to citizens of the District and to guarantee the right to local self-governance."
The Office for the New Columbia Statehood Commission is located in the John A. Wilson Building at:
1350 Pennsylvania Avenue, NW
Suite 324
Washington, DC 20004
Phone: (202) 724-7173 | Fax: (202) 727-0278
Mayor Muriel Bowser serves as Washington, DC's seventh elected mayor. Sworn in on January 2, 2015, she pledged to bring a fresh start to the District of Columbia, create pathways to the middle class for residents, and foster a culture of incl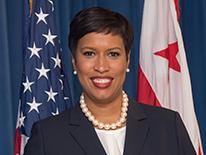 usion, transparency, and action. In everything she does, the Mayor puts Washington, DC residents first and ensures that DC's priorities match the peoples' priorities. She holds community engagement forums to solicit public input prior to finalizing her fiscal year budget. She is creating a more transparent and open government through a cutting edge open data policy. She championed the successful launch of one of the largest, most transparent body worn camera programs in the nation to enhance trust between the community and DC's Metropolitan Police Department. She also launched an inclusive technology program to support startups and entrepreneurs offering products and services to underserved communities.
Prior to her time as Mayor, Bowser served as the Ward 4 Councilmember of the DC Council, first elected in a special election in 2007 and re-elected in 2008 and 2012. As a Councilmember, Bowser served as the Chairwoman of the Committee on Economic Development, which created more than 5,000 units of affordable housing and secured from the federal government the best portion of the Walter Reed campus for DC. A native of Washington, DC, Bowser also served as an Advisory Neighborhood Commissioner (ANC) in the Riggs Park neighborhood.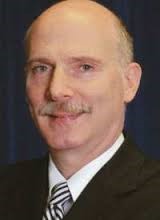 DC Council Chairman Phil Mendelson was first elected to the Council of the District of Columbia in November of 1998 as an At-Large Councilmember. He served in that role until June 2012 when, following the departure of the previous Council Chairman, Mendelson was selected by his colleagues to take over that role. In November 2012, voters overwhelmingly elected him as Chairman of the Council. He was re-elected as Chairman, again overwhelmingly, in 2014.
As Chairman, Mendelson leads the Council on all legislative matters. He also presides over the Committee of the Whole, which has responsibility for Washington, DC's annual budget, the Council's relations with the federal government, Council appointments to various boards and commissions, as well as proposed changes to DC's Charter. Chairman Mendelson was instrumental in DC's court victory on budget autonomy. In addition to his work on the Council, Mendelson is active with the Metropolitan Washington Council of Governments (COG), an independent, regional association of elected officials from the Washington, DC, Maryland, and Virginia.
Prior to becoming Chairman, Mendelson served eight years as Chair of the Council's Committee on the Judiciary. He has been an active participant in DC politics since 1975, when he became a member of the McLean Gardens Residents' Association. In 1979, he successfully ran for a seat on the Advisory Neighborhood Commission and continued to serve as an ANC until he took office as an At-Large Member of the Council.
Senator Paul Strauss lobbies Congress on behalf of the citizens of Washington, DC in their attempt to gain full federal representation and statehood. Senator Strauss has been a leader and activist in DC since 1987. He began his career at DC Superior Court, as the DHS Court Liaison. From the Court, he joined the legislative staff of the DC Council where he worked as a Legislative Assistant for the Committee on Consumer and Regulatory Affairs. He is an attorney and principal of the Law Offices of Paul Strauss & Associates, P.C., a law firm specializing in real estate, business, and family law. Strauss is a former Chairperson of the District's Board of Real Property Assessments and Appeals. He is a former at-large member of Washington, DC's Democratic State Committee and Chairman of its Statehood Committee. In 1986, he was elected as an ANC and served until he took office as Washington DC's United States Senator. As of January 2, 2017, he has served 30 years as an elected DC official, with 20 of them as Senator.
Senator Michael D. Brown was elected to serve as Senator for Washington, DC in 2006. He has been a resident of DC for more than 28 years. Brown is the president and founder of Horizon Communications Corp., which provides direct mail services to political organizations and non-profit organizations. For the past 32 years, Brown has been involved in many national and local political campaigns, including six Democratic Presidential campaigns and the past nine Democratic National Conventions. Locally, Senator Brown has been a community activist, ANC, President of the Western Avenue Citizens Association, and an elected member of the Ward Three Democrats. He created a nationwide non-profit, Teach Democracy-DC, to help students and teachers across America learn about DC's struggle for statehood. He also created an on-line petition signed by residents in more than 35 states and created a project that erected 8,500 signs across the city to promote statehood during President Obama's first Inauguration.


US Representative Dr. Adeoye I. Yakubu Owolewa
Representative Adeoye Owolewa was sworn in on January 2, 2021 as the new United States Representative. Born in Boston, Massachusetts in 1989, Representative Owolewa is the first Nigerian-born American to serve on the New Columbia Statehood Commission. Representative Owolewa attended the prestigious Boston Latin School, graduating in 2008. He earned a doctorate degree in pharmacy from Boston's Northeastern University in 2014. He is a licensed Pharmacist currently working as the Pharmacy Manager for Safeway.
Prior to his election to as United States Representative, Adeoye Owolewa served one term as an Advisory Neighborhood Commissioner in ANC 8E, representing Single Member District 8E-01. As an ANC Commissioner, he worked to increase science enrichment programs in Southeast area elementary schools, added traffic safety measures, and helped bring a Senior Day Center to his neighborhood. He also volunteered at his neighborhood elementary school to encourage students to become more interested in science and mathematics.